Next Shabbat Family Jam Coming Soon!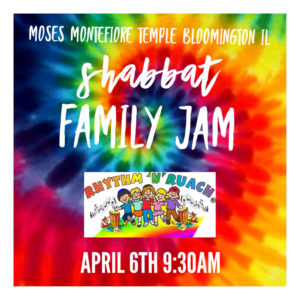 Children and families have the opportunity to experience Judaism and learn outside of the four walls of the temple. We encourage our families to explore Judaism in many different ways so that children grow up with an understanding of their faith and place in this world. 
Our temple offers several opportunities for family gatherings with our Friday night community dinners following Shabbat services, our Mishpocha Shabbat services which offers a family-centered service, and our special holiday events.